Hello Solo!
I just wanted to let you all know that my new philosophical novel, Old Nick's Guide to Happiness is now available for purchase worldwide through that great American invention, Paypal!
The book has been warmly praised by Ayn Rand's friend Dr John Hospers, Emeritus Professor of Philosophy at the University of Southern California, and first Presidential Candidate of the US Libertarian Party, who wrote: "Dear Mr Dykes, I LOVE your book … the best thing of its kind since Atlas Shrugged …. I would give it my highest recommendation."
The book has also been praised by your own pioneering soloist, Lindsay Perigo, who has said "I enjoyed the book immensely…" and a lot more. I now say 'Thanks Linz' every time I raise a glass of Kiwi Sauvignon Blanc, and boy, do we ever need cupfuls of the warm south in this dreary British climate! (BTW, 'warm south' is from Keats, if you thought it familiar).
To find out more about my book, and to read more reviews, please do visit the book's new website: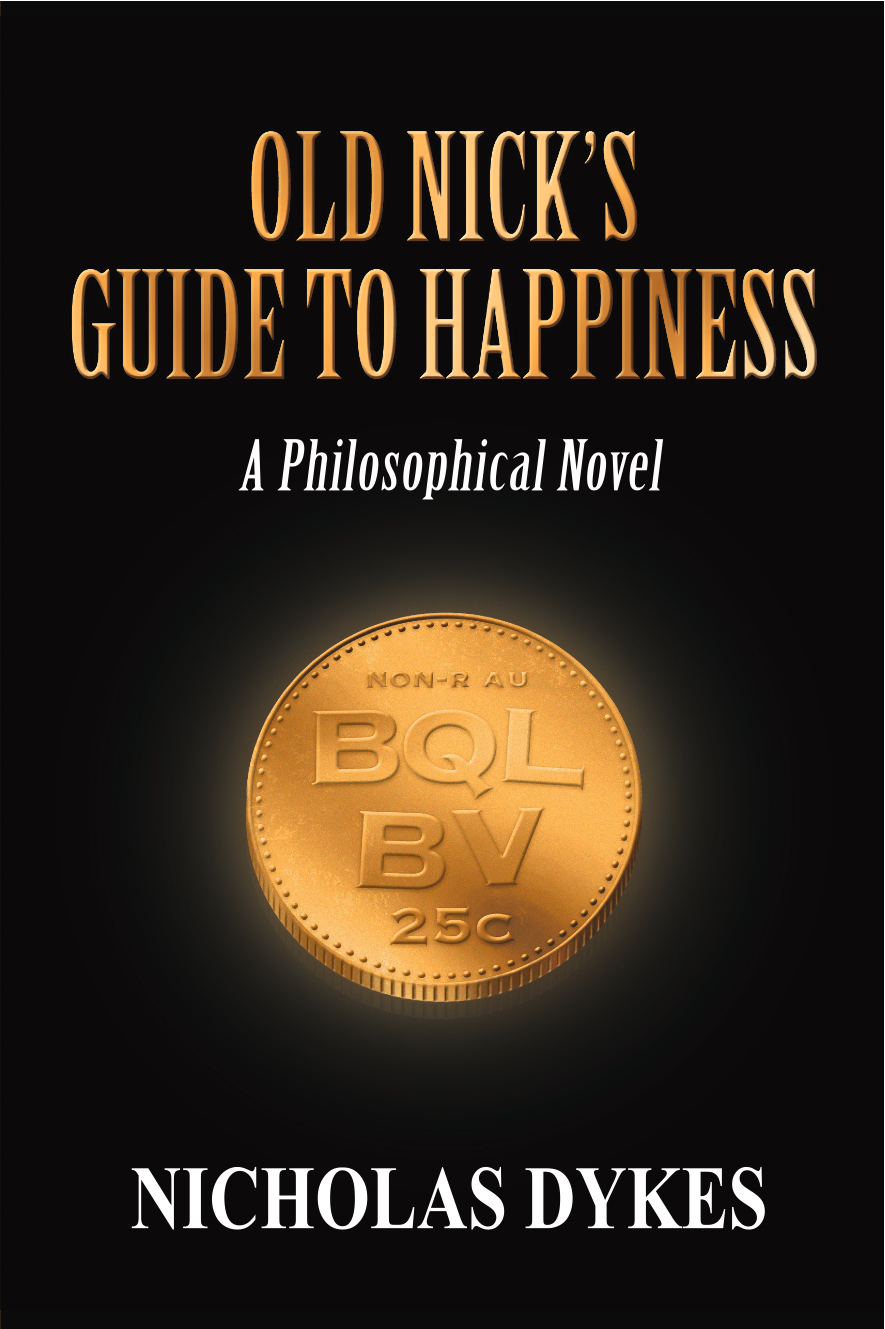 [1]
Best wishes to you all,
Nicholas Dykes